Nothing's Free In This Country, And There's No Place To Hide: Listening To The American Bottom
Matthew Fluharty
The American Bottom is most immediately available to us as a visual index: an expansive floodplain, patchworks of fields and urban grids, explosions of neon and clusters of rural darkness. Though the municipalities and cultural histories overlaid here are often fragmentary and excluded from a continuous regional narrative, spatial proximity can spark certain forms of comparative thought. One can't help but attempt to register some ideas on contemporary land use, for example, while observing the Milam Landfill and the Gateway Motorsports Park from atop Monk's Mound.
Yet how would one move through the American Bottom as if it were an aural landscape, if the recorded music of this region were the determining factor that ordered spatial and historical relationships?
This itinerary is a provisional attempt to make such connections, one that – as this project continues – requires dozens more songs and musicians. The path through these initial songs is circuitous. Place, history, cultural narratives: all intermingle. The continuous spatial condition of this region leaves traces in subjects and technique, while the songs themselves sometimes offer very different windows of interpretation into a site or a neighborhood.
Consider this itinerary a test pressing of a LP (or a set of LPs) that requires all of our work to hear, to compile, and to disseminate beyond our headphones. Raise the stylus over the groove
Side A: Nothing's Free in this Country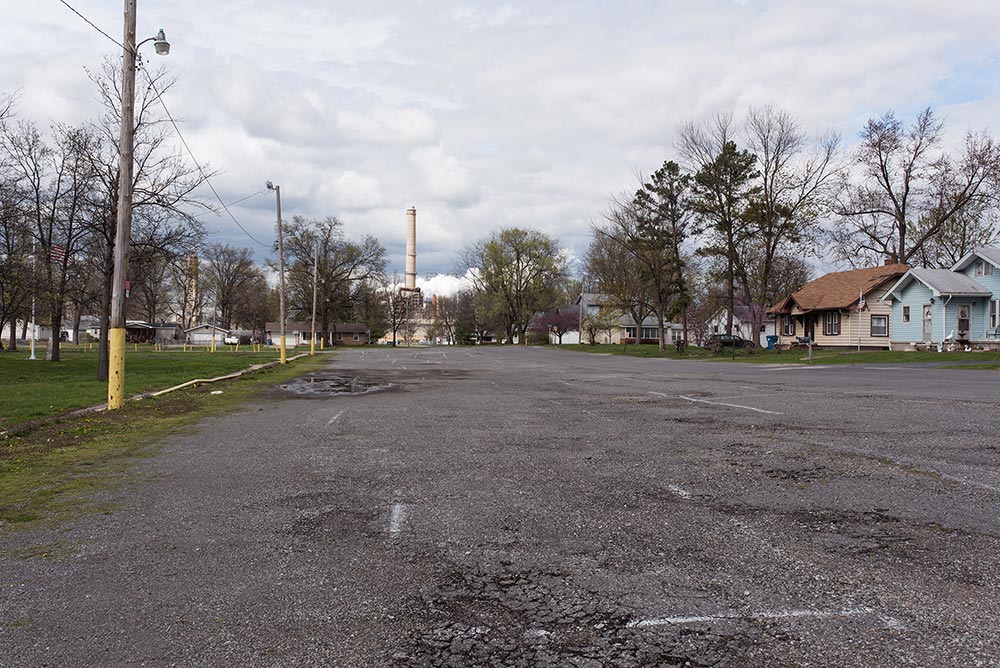 [Barrelhouse Buck: "Alton Blues"]
On May 12, 1961, Vice President Lyndon Johnson met with South Vietnamese President Ngo Dinh Diem. The conversation, among other things, would hasten the use of Monsanto's Agent Orange against the North Vietnamese. Upriver from Monsanto, Illinois on that same day, Thomas McFarland ("Barrelhouse Buck") sat before the piano in his mother's home and allowed three young white blues enthusiasts to record his performance.
Sam Charters (later, an eminent blues scholar) was joined by his wife Ann (later, the biographer of Jack Kerouac) and Charles O'Brien, a St. Louis police officer with a passion for collecting pre-war blues records. Barrelhouse was 58, and had moved to Detroit years ago; his ailing mother, whose name Sam Charters does not report, was 102 years old -- born a servant in Greenville, Illinois. The collision of all these personal histories anticipates the confusing cultural matrix within the reception, and the later "revival," of the blues.
"He stamped his feet so forcefully while he was playing that it was necessary to put pillows on the floor in front of the piano, but the vibrations still sent ashtrays slipping off the tables and, on two or three numbers, lamps teetering dangerously at a tables edge. By the time he had finished playing everything moveable in the room was sitting on the floor." - Sam Charters
Barrelhouse began by playing house dances at a very young age, and later refined his style with Charlie Creath, whose groups performed on riverboats from St. Louis to New Orleans. Barrelhouse's work in these groups graced the sides for Decca and Paramount 78s throughout the 1930s. Originally a drummer, that percussive, kinetic quality pervades these field recordings and marks a more vertiginous moment in the evolution of entertainment music along the river, a quality only glanced at through the multicolored neon of Alton's Argosy riverboat casino.
[Icky Renrut: "Jack Rabbit"]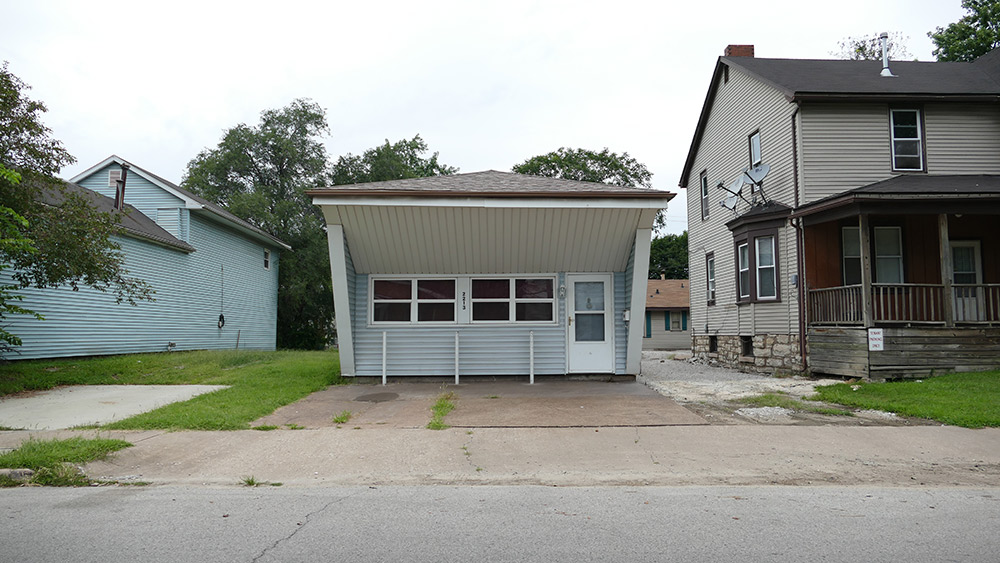 Ike Turner would be born the same decade Barrelhouse Buck's piano was pressed to shellac. In Clarksdale, Mississippi, the hometown of the blues, not far from Robert Johnson's crossroads, such recordings would teach Turner the technique and persona that would lead to his ground-breaking 1951 single "Rocket 88," considered by many as the first rock n roll record.
After a time as a session musician at Sun Studio and a talent scout, Turner relocated with his Kings of Rhythm to East St. Louis in 1956, playing to audiences first in Madison, but soon across the region, on both sides of the river. Turner and his band all lived together; he would call practices at a moment's notice, and fire anyone who did not follow the dress code, or the chord changes.
There's a man in the woods hunting with his gun, The rabbit's in the brush, too scared to run. The man keeps searching, trying to run him out, but the rabbit's trying to find him another route -- "Jack Rabbit"
In 1958, Turner found a route to recording outside of his contract with Sun, appearing as "Icky Renrut" in a series of releases organized by Bill Stevens of Granite City. "Jack Rabbit" exists in Turner's transitional space – part rockabilly and part rural comedy. The Stevens label itself was a liminal project, only in existence for a single year. If Turner and Stevens sat on the porch after a recording session at 2213 Washington Avenue, they could see the towers of US Steel jostle with the neighborhood's trees along the horizon. The city and the country, wires continually crossed.
[Miles Davis: "All Blues"]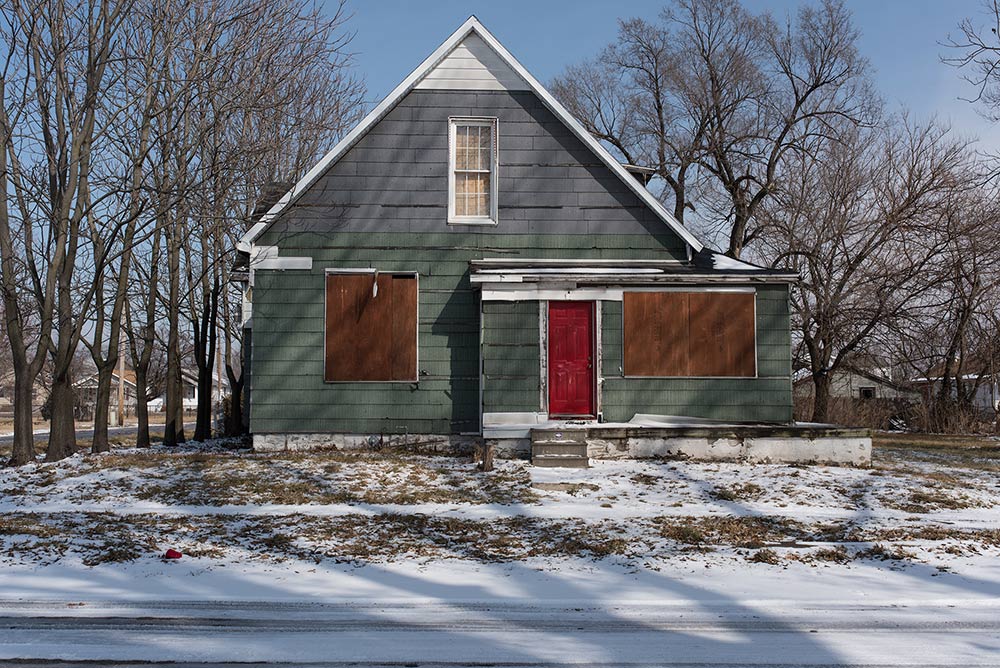 Miles Davis occupies a position enjoyed by no other musician in the St. Louis region, as so many municipalities lay claim to part of his legacy, whether through intention or neglect – from his birthplace of Alton (where a statue project was completed in 2015) to East St. Louis (his childhood home still stands, barely, at the corner of Kansas Avenue and North 17th Street). Across the river, his name and image adorns the signage and sidewalks of numerous neighborhoods, yet these cultural markers signal something far more vague, far less complicated, than the specificities of place.
Miles, the musician's 1989 autobiography written with former St. Louisan Quincy Troupe, offers some of the most vivid writing about African American life in the American Bottom in the interwar period. These early chapters underscore both the lasting, multigenerational impact of the East St. Louis Race Riots, and also reveal a kind of cross-cultural patchwork that once was visible within the city.
"We'd be walking on these dark country roads at night and all of a sudden this music would seem to come out of nowhere, out of them spooky-looking trees that everybody said ghosts lived in…But I think that kind of stuff stayed with me, you know what I mean? That kind of sound in music, that blues, church, back-road funk kind of thing, that southern, midwestern, rural sound and rhythm. I think it started getting into my blood on them spook-filled Arkansas back-roads after dark when the owls came out hooting. So when I started taking music lessons I might have already had some idea of what I wanted my music to sound like." -- from Miles
Like many young African Americans at midcentury, Miles Davis would find his grandparent's rural South in East St. Louis itself. Those same blues would be played in Rush City, where migrants from Louisiana, Mississippi, and Arkansas settled into a kind of modified rural life squeezed between East St. Louis to the north, and the ever-encroaching industrial plans of Monsanto (later, Sauget), Illinois to the south. The languorous, modal sway of "All Blues," hollows out a space for those country blues, for a kind of rural consciousness in the midst of urban modernity
Side B: There's No Place To Hide
[Sharon Clark & The Product of Time – "I'm Not Afraid of Love"]
The generation of East St. Louisans to come of age in the late sixties after Miles Davis reached stardom faced a very different city; population had reached a peak of near 80,000 in the post-war boom and was steadily decreasing. Into this evolving social dynamic of dispossession and gang violence, a musician named Allen Merry took a job as activities director at the South End Neighborhood Opportunity Center.
Born in rural Tennessee, Merry had worked as a musician in Nashville for a decade, playing with Hank Williams, Little Richard, and Ray Charles. Merry brought that hard-earned wisdom to the teens at the Center, as a major focus of his work became music (and music business) lessons. Soon a group of performers and bands known collectively as the Young Disciples captured the imagination of the region and performed weekly on local television while securing one of the best practice spaces in the city through the generosity of the Mayor: the old City Hall, located at Broadway and Collinsville Avenue.
I made up my mind to stay away From the hurt you bring to me I'm gonna save my love for a sure thing
Sharon Clark's "I'm Not Afraid of Love" is one of the standout singles from Merry's subsequent YoDi label. As a child, Clark lived next door to Ike and Tina Turner in East St. Louis, and she would silently sit on the steps of their home, listening to them practice. Like many of the songs that sprang from the inner lives of the Young Disciples, Clark's lyrics merge guarded realism with a youthful, yearning optimism. After Allen Merry's mentorship, Clark would realize those dreams, touring the world with Oliver Sain and eventually forming her own group.
[Unladylike: "Bartender"]
Born in rural Tennessee, Merry had worked as a musician in Nashville for a decade, playing with Hank Williams, Little Richard, and Ray Charles. Merry brought that hard-earned wisdom to the teens at the Center, as a major focus of his work became music (and music business) lessons. Soon a group of performers and bands known collectively as the Young Disciples captured the imagination of the region and performed weekly on local television while securing one of the best practice spaces in the city through the generosity of the Mayor: the old City Hall, located at Broadway and Collinsville Avenue.
"It's a new type of style, not crunk, just a whole Midwestern type of flavor. We have a different sound. We bring energy to our music, excitement. We bring the fun back into hip-hop, especially coming from two females. We're out to show other female artists out there that it's still possible to do it." - Tee
The video for the lead single from Unladylike's first and only official release, Certified, pays homage to Club Casino's role in their career and the musical life of the city. In "Bartender," as Tee and Gunna rap about an extended night of revelry, of getting "scummy dummy" with the whole club, the video plays out a storyline that begins with signing to Def Jam and concludes with a $20,000 tab. In the final scene, the two musicians wash dishes to pay off the night's fun, under the watchful eye of Ced Taylor.
In 2012, after a 23 year run, Club Casino closed its doors. While civic leaders and law enforcement long attempted to curb the club's hours of operation, the fatal shooting of three men in the parking lot forced Taylor to close the doors. Once the host to an arc of artists from the Temptations to Gucci Mane, the building was recently discovered to be the site of an illegal tire dumping operation, with more than 1,000 tires stacked on the dance floor.
[Uncle Tupelo – "Sauget Wind"]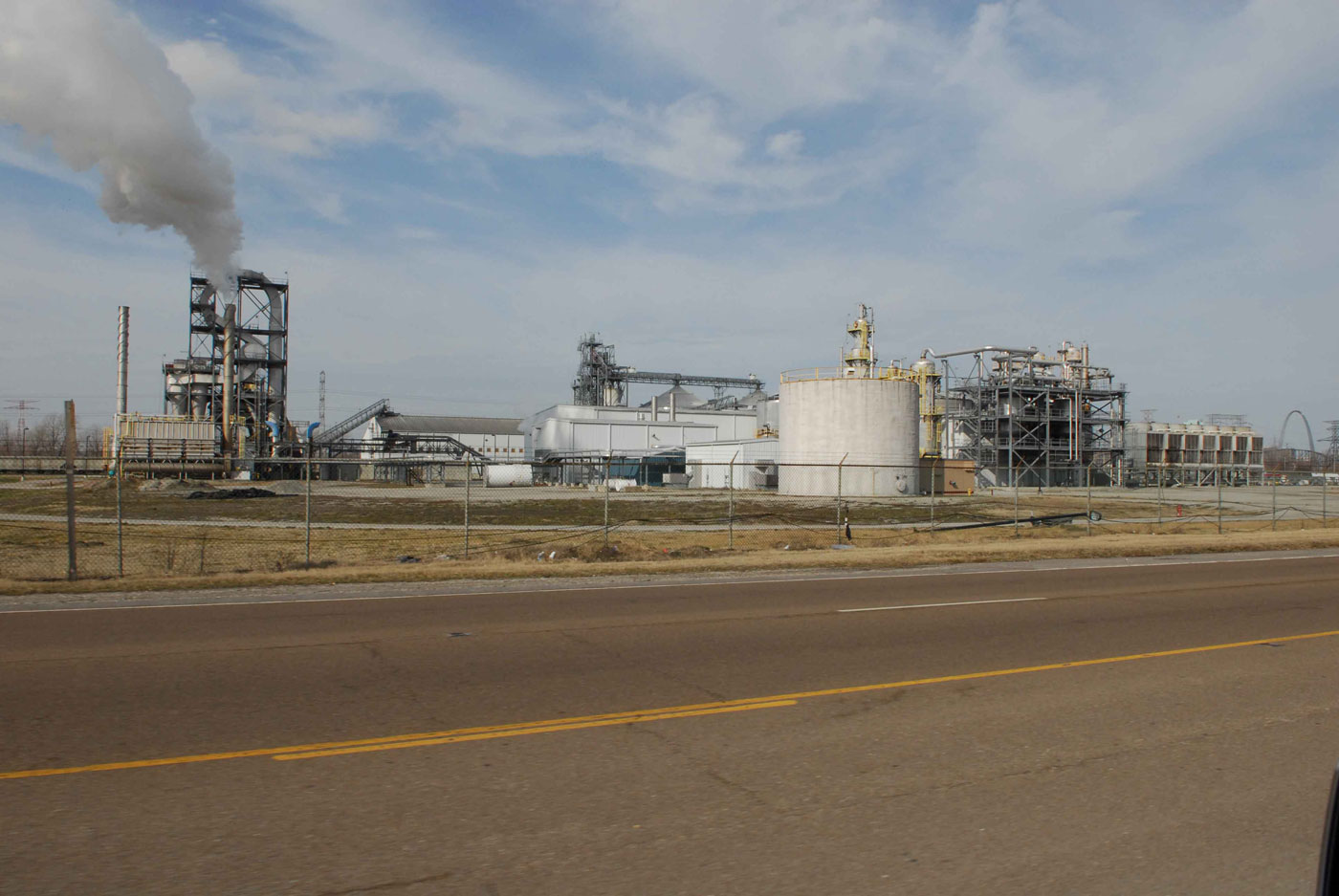 As with Miles Davis, Jay Farrar's family also migrated from rural Arkansas to East St. Louis. The guitarist's strongest memory of the city is "sliding down a steep ravine of frosty frozen mud" on a cardboard flat at age three. Though his family would move to Belleville shortly thereafter, where he would later lead the seminal country rock band Uncle Tupelo, Farrar's body of work continued to dwell on the social and cultural questions posed by the American Bottom.
No Depression, Uncle Tupelo's 1990 debut record, featured a cover of that Carter Family song intermingled with reflections on factory work, addiction, and the challenges of being young, white, and poor in a post-industrial region. Many of the band's releases featured reproductions of local maps and road signs, and photographs of the view of St. Louis from its forgotten East Side. Uncle Tupelo's other co-founder, Jeff Tweedy (later of Wilco), would summarize that spatial condition in another song on No Depression: "you stare at the flatness."
Nothing's free in this country And there's no place to hide -- "Sauget Wind"
Alongside its evocation of the wind that will "burn out your eyes and suck out your breath," Farrar meditates on both Sauget's production of Agent Orange and its continuing industrial waste. The band's arrangement alternates between elegiac defeat and the angst within that recognition.
After Uncle Tupelo's dissolution, Farrar continued exploring this landscape through Son Volt and various solo projects. In "Outside the Door," the lyrics follow that circuitous tradition back upriver, into Barrelhouse Buck's mother's home, to hear "ragtime in the parlor room downstairs." Farrar continues to search for ways to uncover a nearly forgotten history on a familiar neighborhood corner, to find places where these connections, insinuations, can no longer hide.
Sam Charters, "Backcountry Barrelhouse" essay in accompanying booklet, Barrelhouse Buck: Backcountry Barrelhouse, recorded by Sam Charters, Folkways Records FG 3554, 1961. LP.

See this summation of that period in Turner's career, written by an anonymous blues collector: "Ike Turner – Before Tina, Parts 2 & 3," Chitlins, Catfish and Deep Southern Soul. 3 Aug. 2012. Web. 30 April 2016.

Bill Greensmith, "East St. Louis: Stevens Sessions" essay in accompanying booklet, East St. Louis: Stevens Sessions, Sequel Records 940, 1997. CD.

Samaha, Albert. "Miles Davis' Childhood Home is Falling Apart in East St. Louis." The Riverfront Times. 1 Nov 2011. Web. 29 April 2016.

Davis, Miles with Quincy Troupe. Miles: The Autobiography. New York: Simon & Schuster, 1989.

Tom Lunt, Judson Pico, Rob Sevier and Ken Shipley, "Eccentric Soul: The Young Disciples" essay in accompanying booklet, Eccentric Soul: The Young Disciples, Numero Group Records 023, 2008. LP.

Jahnke, Steve. "No Matter Where Sharon Clark has been, the Music has Always Followed Her." The Southern Illinoisan. 8 Feb 2009. Web. 1 May 2016.

Hamilton, Keegan. "East St. Louis Duo Unladylike Sign with VMG/Def Jam, Move to NYC." The Riverfront Times. 6 Jan 2009. Web. 25 April 2016.

Ibid.

UnladylikeVEVO. "Bartender." Online video clip. YouTube. YouTube, 5 Oct 2009. Web. 20 April 2016.

Banker, Andy. "Two Men Arrested After Massive Tire Dump Found in Former Night Club." Fox 2 Now. 31 March 2014. Web. 21 April 2016.

Farrar, Jay. Falling Cars and Junkyard Dogs: Portraits From a Musical Life. Berkeley, California: 2013, 21.

Uncle Tupelo. "Flatness." No Depression." 1990. Perf. Uncle Tupelo. Sony Legacy. 2014. CD.

Jay Farrar. Sebastopol. 2001. Perf. Jay Farrar. Artemis Records. 2001. CD.